For the Bride
For the Bridal Party
Wedding Shop
Shops
Create Your Own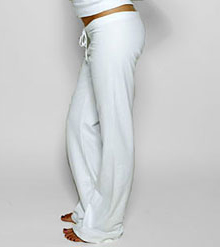 Ships in 1 day
$5 Shipping
Free Ship over $100
4 garment styles

Sweat Pants Cotton Fleece (Blank)
Sale Price: $27.00
A perfect match to our cotton fleece Hoodies. 100% fleece-lined cotton, these American Apparel bridal sweat pants are made in the USA. The fabric and color of the sweat pants matches any of our cotton fleece Hoodies.
May We Also Suggest:

Sweat Pants Cotton Fleece
Fora great bridal sweat suit, our Cotton Fleece Sweat Pants will perfectly suit your needs.  Designed to match any of our bridal Hoodies, these 100% cotton fleece-lined sweat pants will let you run your bridal errands in comfort and style.  Because these bridal sweat pants have no rhinestone embellishments on them, you can wear this ultra-soft lounge wear long after you celebrate the big day.  Don't forget to choose your favorite color and size when ordering. 



Edwardian Bride Clothing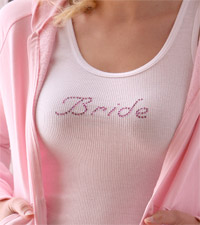 sitemap
© 2004-2014 Just Jen. All Rights Reserved.