For the Bride
For the Bridal Party
Wedding Shop
Shops
Create Your Own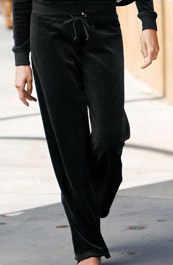 Ships in 1 day
$5 Shipping
Free Ship over $100
4 garment styles

Sweat Pants Velour (Blank)
Sale Price: $32.00
Lounge wear doesn't have to be unfashionable. Velour Sweat Pants match all the velour Hoodies in our store. You'll look effortlessly stylish without sacrificing comfort for fashion.  Wear our velour sweat pants as part of your bridal lounge wear look and after your nuptials.
May We Also Suggest:

Sweat Pants Velour
You're a busy bride-to-be – but that doesn't mean you want to sacrifice fashion for our efficiency.  Enter our Velour Sweat Pants. Featuring a draw-string waist that will highlight your figure, these velour sweat pants are anything but ordinary.  Our velour sweat pants do not feature any rhinestone embellishments or embroidery, so you can match it to any of our fantastic bridal Hoodies or T-shirts.  Be sure to select your favorite velour sweat pants color when ordering your new velour bridal sweat suit.



Edwardian Bride Clothing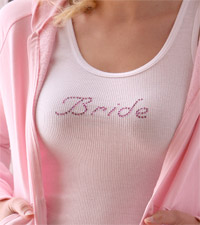 The Edwardian Collection has a fancy large first letter and lower-case block lettering for the perfect wedding style



sitemap
© 2004-2014 Just Jen. All Rights Reserved.