Custom Hoodies
with Style
The Perfect Custom Hoodies.
Whether you like sparkling rhinestone or embroidered designs, Just Jen has the perfect custom hoodie for you. Design it online, or let us create the design for you. From simple text designs to complex logos, we have the experience.



Rhinestones or Embroidery

Let your creativity run wild; create custom hoodies with embroidery or rhinestones. Rhinestone designs can be created with more than 20 crystal colors, 15 type styles and a large selection of graphics. Embroidered
hoodies can be created with 15 thread colors.
Custom Hoodies - From 1 to 1,000

Whether you are looking to purchase 1 custom Hoodie, or 1,000, your order is a top priority at Just Jen. Our flexible manufacturing method delivers superior quality on both small and large production runs. Orders quantities under 10 are shipped the next business day while larger orders are guaranteed to be delivered by the promised date.
Quantity Discounts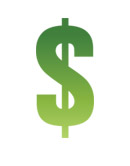 You don't need to order a larger quantity of custom hoodies to get a discount, at Just Jen, any order more than 5 hoodies (of the same design) gets a volume discount.
Design Your Own...Or Let Us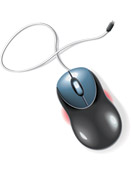 Our online design tool is simple to use, but if you prefer to have us translate your graphic design into a rhinestone or embroidery design, we can create the design. Give us a call, or
submit your design online
, and let us design it for you.
So Many Hoodie Styles

A customized hoodie from Just Jen gives you plenty of style choices. Our selection of hoodies includes fitted and unisex, zip-up and pullover, and cotton fleece or velour. Pick your color and style - the possibilities are almost endless.


sitemap
© 2004-2013 JustJen. All Rights Reserved.