Cross T-Shirts
Rhinestone Cross t-shirts are a brilliant addition to your wardrobe. Whether you choose a simple cross T-shirt or one of the dazzling crosses encrusted with hundreds of crystals, your cross will sparkle for the world to see.
Create Your Own
Shops
Womens Clothing

Rhinestone Cross Shirts
Page 1 |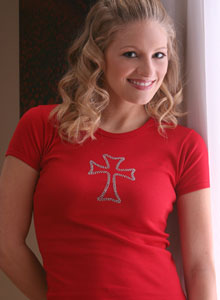 Cross T-shirt
$34.90
Cross T-shirt has two rows of crystal, in your choice of color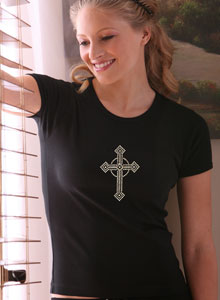 Royal Cross T-Shirt
$39.90
Cross T-shirt has a Royal design.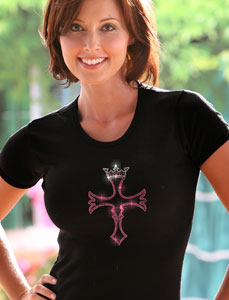 Cross with Crown T-Shirt
$34.90
Double rows of crystal and crown over this cross make it a sparkling design.

Rhinestone Cross T-shirts
Rhinestone cross shirts are cool- whether you are making a statement of faith, or simply love the symbolism and design of a sparkling cross.

sitemap
© 2004-2014 Just Jen. All Rights Reserved.