Rhinestone
License Frames
Rhinestone license plate frames are all the rage with celebrities - why not make your ride a little more glamorous. Our license plate frames are embellished with Swarovski crystal - for stunning bling.
For the Bride
For the Bridal Party
Wedding Shop
Shops
Create Your Own

Rhinestone License Plate Frames
Page 1 |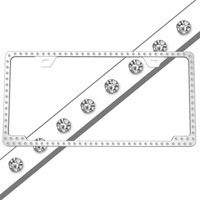 Rhinestone License Frame 125 Swarovski Crystals
SALE: $39.90
Bling up your ride with dazzling Swarovski crystals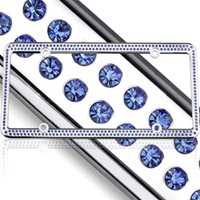 Rhinestone License Frame 250 Swarovski Crystals
SALE: $69.90
Rhinestone license frames with 250 Swarovski crystals.
Rhinestone License Frame 500 Swarovski Crystals
SALE: $109.90
The ultimate bling for your ride, roll like the celebrities!

License Plates with Sparkle
How much sparkle do you want to add to your ride? Our rhinestone license plate frames come in three styles, from just a touch of bling, to a stunning display of Swarovski crystal.

sitemap
© 2004-2014 Just Jen. All Rights Reserved.