JustJen.com Adds Sparkling
Fashion to ABC's The Bachelor:
Jason & Molly's Wedding
Online Leader in Bridal Fashions Delivers Sparkling Style to the First "Bachelor" Couple to Walk Down the Aisle
For the Bride
For the Bridal Party
Wedding Shop
Shops
Create Your Own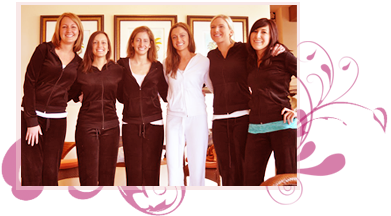 Torrance, CA - March 5, 2010
JustJen.com, a leading online retailer of customized bridal fashions, is proud to have provided dazzling style to the bridesmaids and groomsmen as ABC televises their much anticipated wedding on The Bachelor: Jason and Molly's Wedding
MONDAY, MARCH 8 (8:00-10:00pm ET)
Jason Mesnick and Molly Malaney, the first "Bachelor" couple to ever walk down the aisle, will share a dramatic new chapter of their love story with millions of viewers, as they embark on the next stage of their romantic journey with a beautiful wedding ceremony before almost 300 guests at Terranea Resort in Palos Verdes, California.

Just Jen provided velour bride sweat suits outfits to both sides of the wedding party, bridesmaids and groomsmen.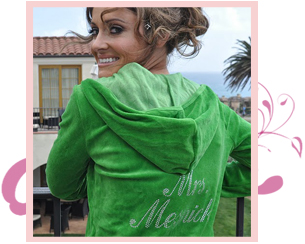 The coordinating sweat suit outfits were the perfect way for the whole bridal party to relax as they prepared prior to the wedding ceremony.  The bridal tracksuits also included a sparkling hoodie for Molly personalized with her new married name, Mrs. Mesnick, crystallized with Swarovski rhinestone crystals.
"Since our bridal sweat suits are one of our best-selling lines, we're excited to be able to provide bridal fashions for Jason and Molly's bridesmaids and groomsmen," said Jennifer Smith, founder of Just Jen.
Just Jen offers a full line of bridal wear and
bride T-shirts
for every member of the
bridal party
including brides, bridesmaids, maids of honor, mothers of the brides and flower girls.
"We're so proud that JustJen.com is the go-to place for customized bridal wear," Smith said.  "We regard it as an absolute privilege to play an important role in one of the most exciting days of Jason and Molly's lives, and we wish them well in their life journey together."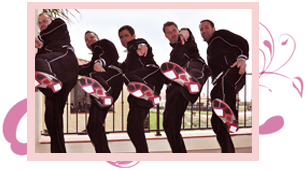 The full line of rhinestone-embellished bridal apparel can be ordered online at
www.JustJen.com
, and is also available for wholesale to bridal shops and retailers. 
About JustJen.com
Founded in 2004 by entrepreneur Jennifer Smith, Just Jen is a leading online site dedicated to dazzling rhinestone apparel, bridal fashions and customized apparel for special events, groups and teams.  The company creates custom and one-of-a-kind boutique designs that are the ultimate sparkling indulgence.  Just Jen is the online solution for bridal parties, bachelorette parties, birthdays, graduations, special events and more.


sitemap
© 2004-2014 Just Jen. All Rights Reserved.